From Hockney to Hopper, 4 record-breaking collectibles that were auctioned this week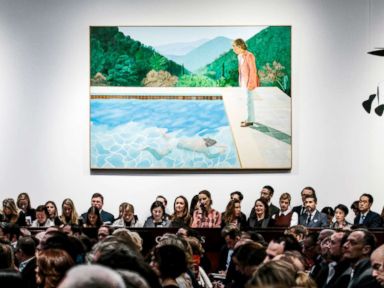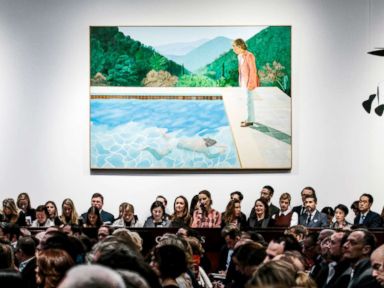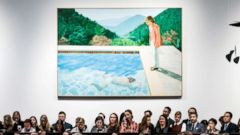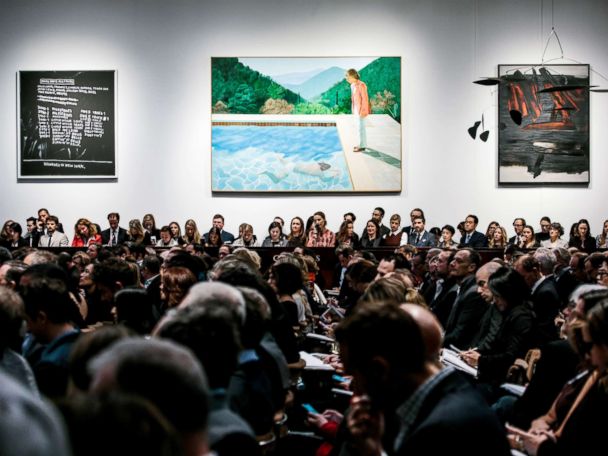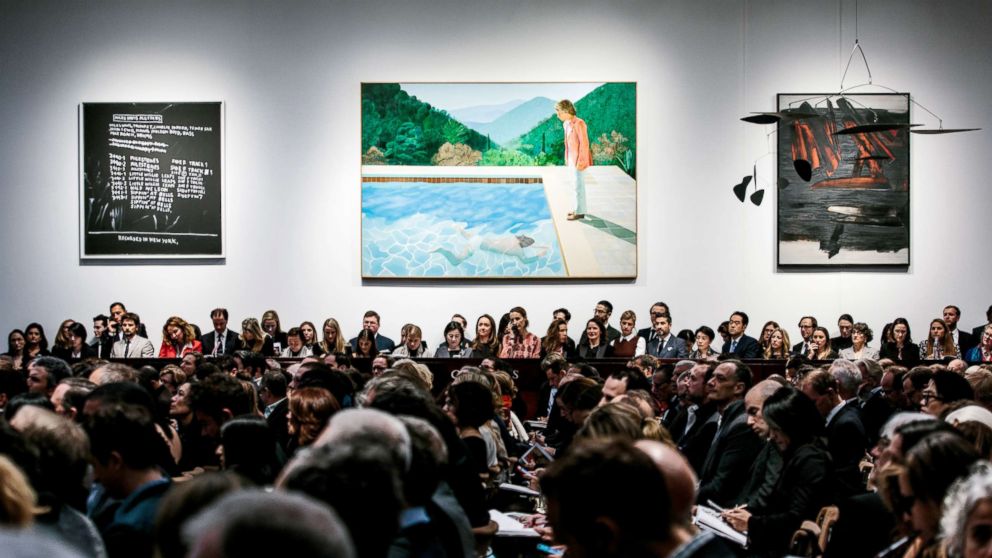 This week marks a year since Leonardo da Vinci's "Salvator Mundi" became the most expensive painting ever sold, fetching over $450 million at Christie's auction house in New York City.
The 500-year-old oil on panel depicts Jesus Christ in robes holding a crystal orb in his left hand. Also called "Savior of the World," the piece was "painted in the same time frame as the 'Mona Lisa,' and they bear a patent compositional likeness," said Loic Gouzer, chairman of Christie's postwar and contemporary art department, last year.
"Leonardo was an unparalleled creative force and a master of the enigmatic," Gouzer added. "Standing in front of his paintings, it becomes impossible for one's mind to fully unravel or comprehend the mystery radiating from them -— both the 'Mona Lisa' and 'Salvator Mundi' are perfect examples of this."
Coincidentally, several other collectibles broke records and sold for ridiculous amounts of money this week —- and for good reason. They are all very precious. Take a look.
"Portrait of an Artist (Pool with Two Figures)" was auctioned Thursday at Christie's Postwar and Contemporary Art Evening Sale in New York City for a record-breaking $90,312,500, making it the most expensive work by a living artist sold at auction. The previous record was set by Jeff Koons' "Balloon Dog" in 2013.
The rendition of "Portrait of an Artist" that was sold was painted in April 1972 for an exhibition in New York City the following month. It combines two motifs that Hockney, who is from England, came to be known for -— pools and double portraits.
In the original rendition, the standing figure was meant to be Peter Schlesinger, a younger American artist who had a five-year relationship with Hockney. After their breakup, Hockney scrapped this version of the painting.
"David Hockney's brilliance as an artist is on full display with this monumental canvas, which encapsulates the essence of the idealized poolside landscape, and the tremendous complexity that exists within human relationships," said Alex Rotter, co-chairman of postwar and contemporary art at Christie's. "With this painting, Hockney cemented his placement within the realm of history's most venerated artists."
At just under 19 carats, the super rare fancy vivid pink diamond named "The Pink Legacy" was sold for $50,375,000 at Christie's Magnificent Jewels auction in Geneva on Tuesday. It was bought by prestige jeweler Harry Winston (owned by Swatch Group), who immediately renamed it "The Winston Pink Legacy."
Only 100,000 diamonds possess a color deep enough to qualify as "fancy vivid," and "fancy pink vivid" diamonds are rarely larger than five or six carats, according to Christie's. The diamond breaks the world record for the price per carat of any pink diamond, at $2,175,519 per carat.
"The saturation, the intensity of this stone is as good as it gets in a colored diamond," Rahul Kadakia, Christie's international head of jewelry, said in a statement. "You may see this color in a pink diamond of less than one carat, but this is almost 19 carats and it's as pink as can be. It's unbelievable."
The diamond will be added to the jewelers' Legacy Collection, which includes a 101.73-carat flawless, colorless pear-shaped diamond (The Winston Legacy) and a 13.22-carat flawless fancy vivid-blue diamond (The Winston Blue), according to Forbes.
Actually a diamond and pearl pendant, "The Queen Marie Antoinette's Pearl" sold on Wednesday for a hammer price of $32 million, but a buyer's premium and fees increased the total sale to over $36,427,000, according to the auction house Sotheby's.
The 18th century pearl — now the most expensive pearl ever sold at auction — was part of a collection of 10 pieces once owned by the French queen and held by the Bourbon-Parma family for generations. Some of the jewelry hadn't been seen in public for 200 years.
"The pendant is believed to have been among the jewels that were packed up under cover of night in 1791 as the king and queen prepared to escape from the besieged Palace of the Tuileries, and the armed revolutionaries surrounding them," a statement from Sotheby's said. "From Paris, the carefully concealed jewels were sent first to Brussels, and then Vienna, into the safekeeping of the Austrian emperor, Marie Antoinette's nephew."
The wife of King Louis XVI, Marie Antoinette was the last queen of France before the French Revolution. She was executed by guillotine in 1793.
The 1929 work by American realist Edward Hopper sold at a Christie's auction on Tuesday for $91,875,000, making it the world's most expensive piece of pre-war American art.
"Chop Suey, the most iconic painting by Hopper … epitomizes the psychological complexity for which his work is celebrated, freezing in place an everyday scene from an America that was changing rapidly," a statement from Christie's said.
The oil painting portrays two women sitting at a table in one of the Chop Suey joints of the 1920s, where middle-class Americans often socialized. There is nothing on the table except for a teapot, which art historian Judith A. Baker said is characteristic of Hopper's style, according to Christie's.
"There is never anything to eat on Hopper's tables," she said. "Famously uninterested in food, Hopper and his wife often made dinner from canned ingredients. What he found important were the spaces where eating and drinking took place."