2 dead, 11 injured in shooting in France, officials say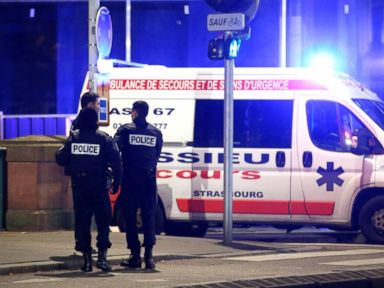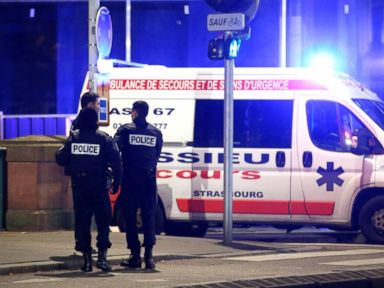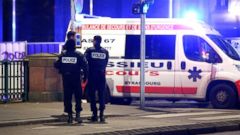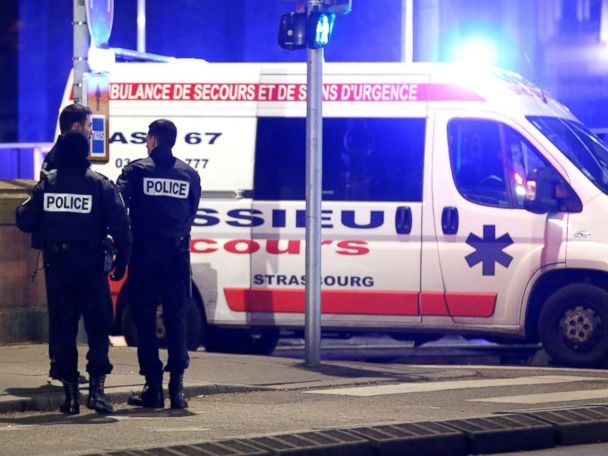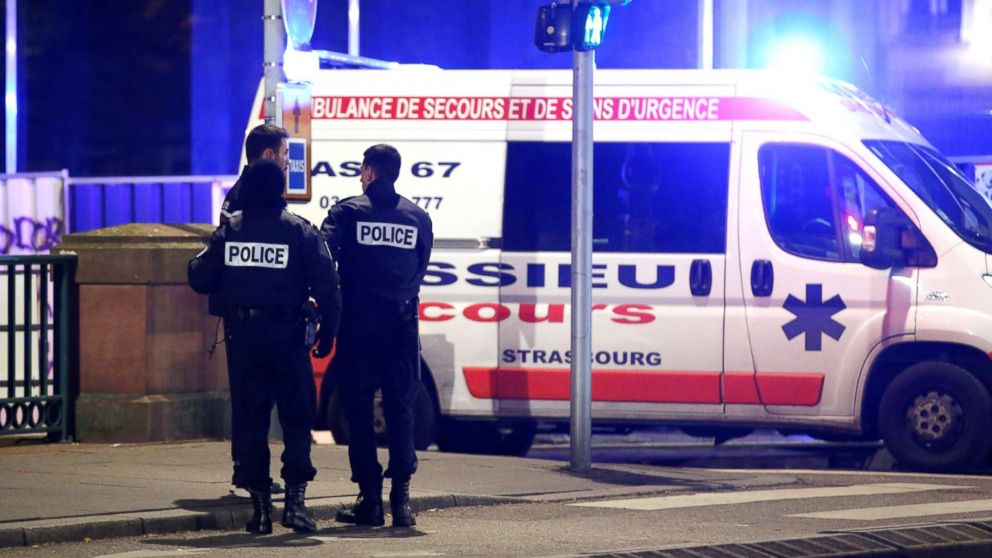 Three people have been killed and several more injured in a shooting in France, according to government officials.
The local prefecture in Strasbourg, about 300 miles east of Paris, wrote on Twitter than an individual opened fire in the center of the city on the Rue des Orfèvres around 8 p.m. local time.
The shooting is being treated as a terrorist attack, the Paris counter-terrorism prosecutor's office told ABC News. As a result, the government is reinforcing its security level and the border, France's Interior Minister Christophe Castaner said in a press conference.
Of the 12 wounded, six people were critically injured, Castaner said.
Members of the French military confronted the suspect between 8:20 p.m. and 9 p.m., using their weapons twice in an attempt to intercept him, Castaner said.
The suspect has been identified, and police are looking for him, according to the local prefecture. About 350 military personnel are on the ground searching for him as well as 100 judicial police officers, two helicopters and a special forces team, Castaner said.
He is on the "Fiche S" list, which is a list of people considered to be a threat to national security, authorities said.
The suspect has also committed petty crime and was known in both France and Germany, Castaner said.
The local prefecture has ordered people in the area of Neudorf, a town southeast of Strasbourg, to stay in their homes. Local schools will be open Wednesday but parents will also have the option to keep their children at home, Castaner said, adding that extra security will be patrolling the streets and the Christmas markets.
A photo posted to Twitter shows people locked down inside the European Parliament building, which is located in Strasbourg, after the attack.
French President Emmanuel Macron encouraged citizens to display solidarity in the aftermath of the attack.
ABC News' Ben Gittleson contributed to this report.